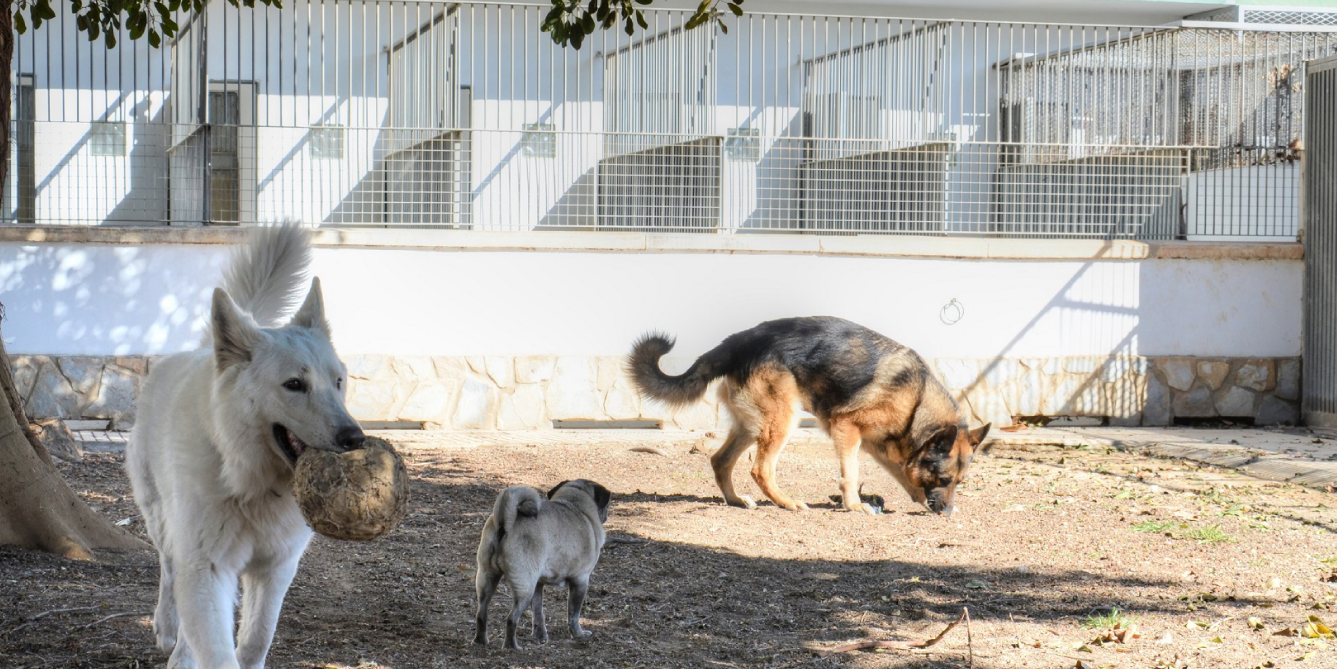 Our residence for dogs and cats is located in the premises of the Veterinary Hospital San Vicente. It is completely separated from the hospital area and surveillance is constant. All the residents should of be vaccinated and dewormed properly.
In case of necessary veterinary care during your stay, It will be attended by the medical personnel of the hospital, prior authorization of its owner.
We know the emotional component that is separate from its owner and try to minimize the stress of the dog and the cat during your stay, so remember it as an enjoyable experience. Each space ready for your pet has an area covered and another to outdoor. In addition, they can provide heating if necessary. Their pet out several times to the day to a patio to open air where can enjoy and move is freely.
If you have several dogs we offer the option to share the same space at a lower price than if staying separate.
We know that some animals possess a certain predilection for that ball, toy or doll which separates hard. They can also come with this crib that provide them with a special break or that blanket and makes them feel at home.
For customers in the clinic of Elche, We offer our free transfer from this residency and vice versa.
If you want it and requests it, your pet can be bathed and combed our hair salon service before returning home.
To offer the best care is advisable to make your reservation by telephone 965 66 85 82 or by sending an e-mail to info@veterinariosanvicente.com