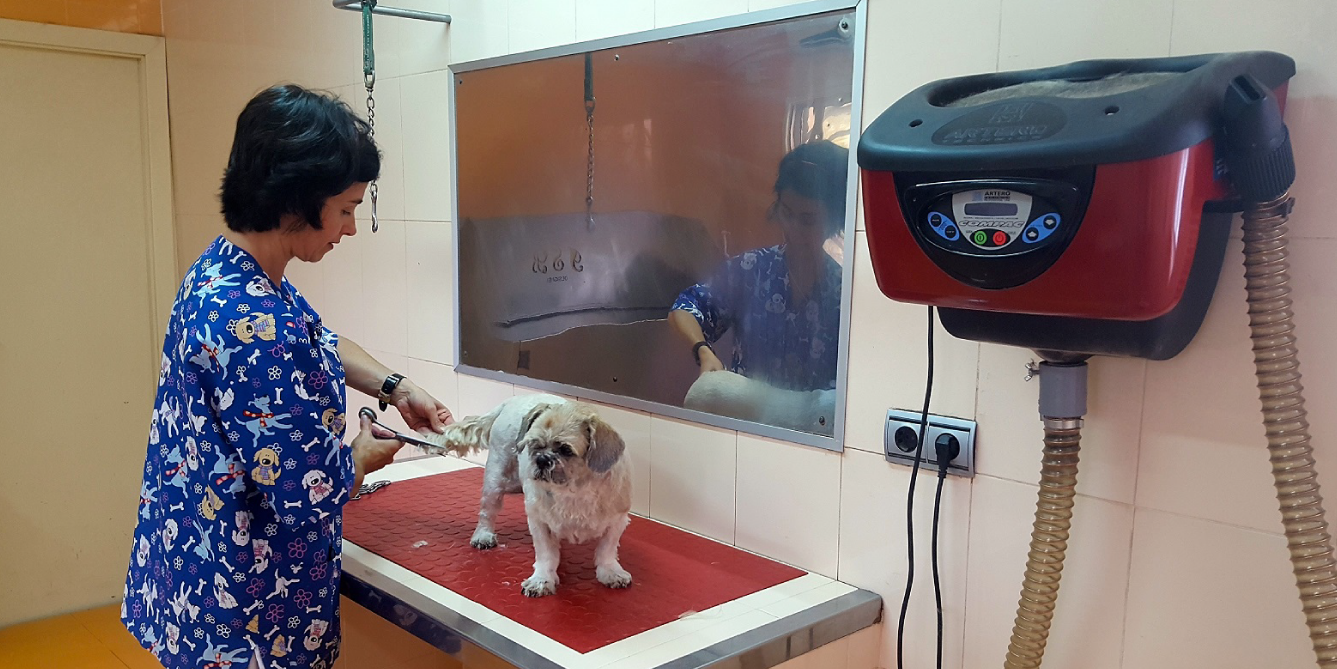 In Veterinary Hospital San Vicente, We believe that canine and feline hairdressing, as well as having an aesthetic end, also part of the hygiene, a proper pet health and well-being.
Specialized staff carries out different types of haircut, highlighting the Scissor cut, machine or trimming. Each type of race-specific arrangements are also made according to his standard and preferences.
In addition to bathrooms wormers, fundamental to preventive medicine for pets, We carry out therapeutic baths, specific for each of the dermatological diseases that affect the skin. We have great variety shampoos and products to suit every type of skin and hair.
The brushed in dogs and cats, it is very important to control the excess of fur dead or weakened, and in this way help to regenerate the new. As cats lick more often than dogs, help with a brushed Manual prevents the formation of fur balls stomach.
In the case of cats, If it is necessary and under the consent of its owner, before swimming and Clipper, an entitled veterinarian administered a tranquilizer to minimize the stress of the cat and that it does not pose an experience negative for it.
If you need it you can get advice custom on how to take care of the hair and the skin of your dog or cat, because depending on the race care may vary.
If you are interested can be present While the bathroom or cutting hair of your dog or cat.
CONTACT WITH OUR PROFESSIONAL
To offer a better service, call for prior appointment by phone