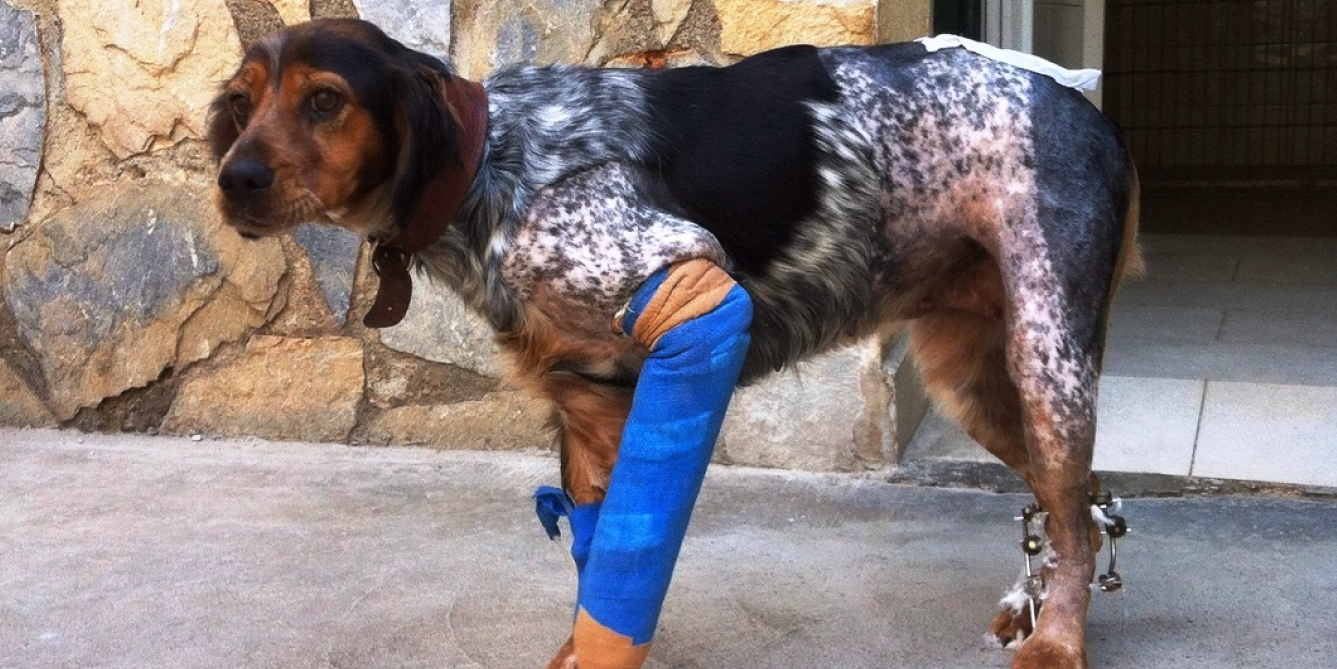 The Traumatology and veterinary orthopedics have experienced great advances over the past years. Incorporated new techniques for the resolution of pathologies joint, as well as materials evolved for implants and adapted to the needs of each patient.
How evolved the Traumatology and orthopedics??
Minimally invasive techniques, they have become part of the conventional methods of diagnosis and treatment. Arthroscopy allows to assess the inside of joints (knee, shoulder, elbow, Hip, Carpi, tarsi...) and establish Diagnostics and more precise treatments. Osteochondritis dissecans of shoulder pathologies, elbow, knee and Tarsus; bicipital tenosynovitis, fragmentation of the medial coronoid process, the lack of union of the anconeus process service, rupture of the cranial cruciate ligament, menisectomias, total, partial or meniscal release, is benefit This type of techniques.
Thanks to the extensive experience our orthopedic surgeons and techniques Advanced in diagnostic imaging, our service of Traumatology It is highly specialized in treating injuries of the locomotor apparatus of traumatic origin, congenital the acquired, taking into account the aspects preventive, therapeutic and rehabilitation that may affect the musculoskeletal.
We make the techniques surgical more advanced for the rupture of the cruciate ligament repair (TPLO, TTA), also for hip dysplasia and other bone fractures. Depending on the type of pathology is through immobilization and treatments more conservative or different types of surgery adapted to every problem.
The use of hip prosthesis, elbow or knee meant a breakthrough for the treatment of chronic injuries degenerative. Also by osteosynthesis techniques, external fixators, locked plates, bone graft or bone cement can be used to treat lesions trauma.
In our Center we offer service of Rehabilitation and Physiotherapy veterinary medicine (link to physiotherapy of small animals tab), Depending on the pathology, a program of exercises and personalised treatment adapted to improve each patient's recovery. Patients who have been subjected to surgery and patients with chronic injuries that have not been operated can benefit from this type of therapy.
What are the most common pathologies?
Bone fractures
Arthritis
Arthrosis
Dislocations
Hip Dysplasia
Shoulder dysplasia
Elbow dysplasia
Muscle atrophy