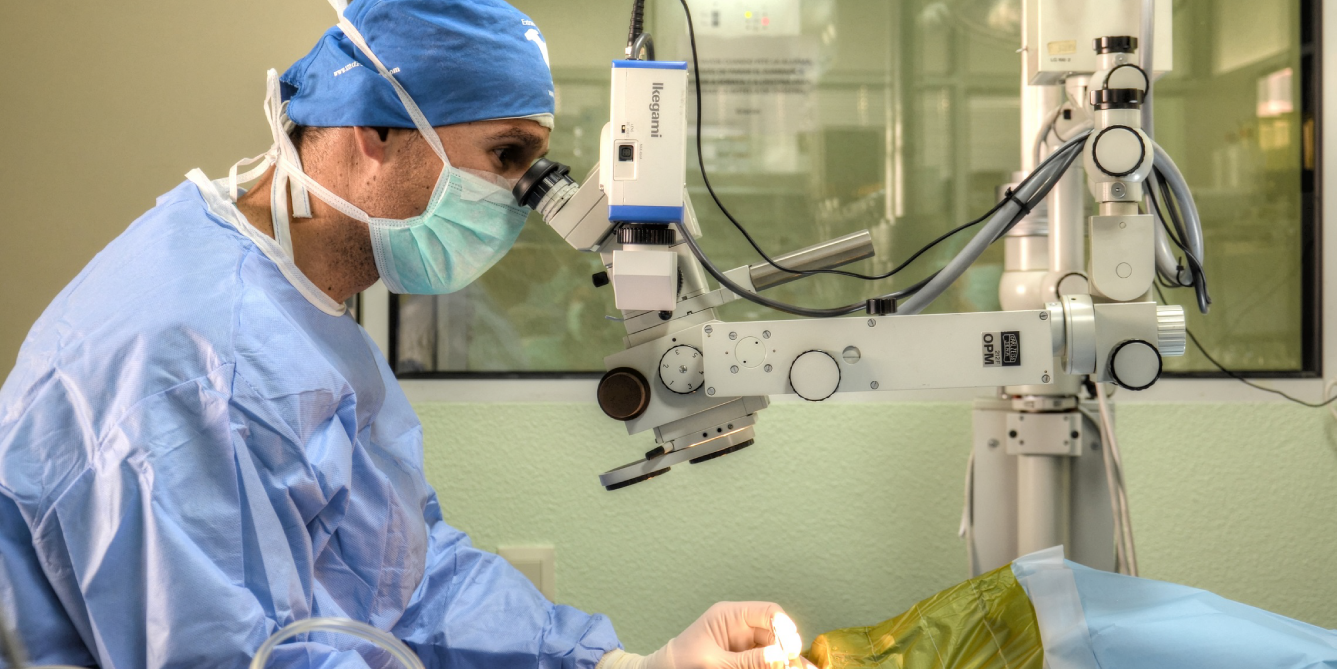 We have specialised staff and advanced technical means that allow us to be in the front of the treatment of eye problems, to cure or prevent blindness in our patients.
The use of highly specialized surgical means for eye surgery, as the microscope surgical or the facoemulsifier, allows us to, among other theeye, treatment of cataract, What allows recovery of vision Pets affected by this and other pathologies.
Veterinary Ophthalmology in our patients
Veterinary Ophthalmology may prove to be very diverse and sometimes quite complex, for this reason, and to offer the best service to all our patients, We count with the most advanced media as for detection of any kind of ocular pathology in all our patients.
For best results, we use the latest technology regarding diagnosis and treatment ophthalmology. In this way, We will be able exponentially improve eye health and the vision of all of our patients.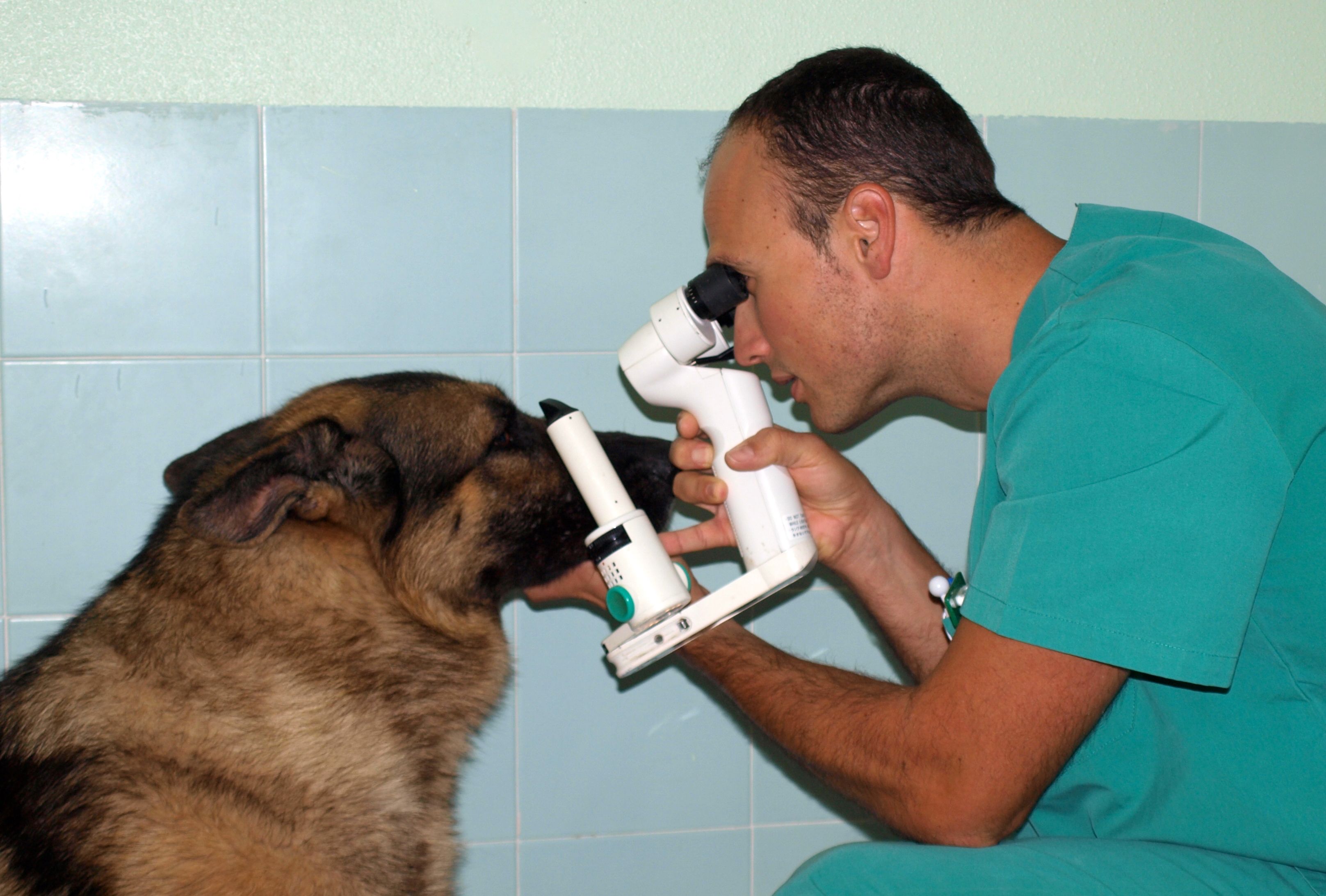 For this reason, We carry out a wide range of services such as:
By slit-lamp Biomicroscopy.
Direct and indirect ophthalmoscopy.
Ocular echography.
Electroretinography.
Microsurgery corneal and intraocular and reconstructive surgery.
Measurement of eye pressure by tonometry.
Phacoemulsification of cataract.
Cytology corneal and conjunctival.
Gonioscopy.
Vital stains.
Surgery of glaucoma and intraocular prosthesis.
In the Veterinary Hospital San Vicente we can treat a large number of eye disorders such as cataracts, Glaucoma or ulcers corneal among many others and do it the safe way, always offering maximum guarantees to all patients who come to our facilities.
Thanks to this and also specialized training and experience that has our team of professionals, We have developed into one of the specialized centers of reference in this field, treating a wide range of conditions related to veterinary ophthalmology in our patients.