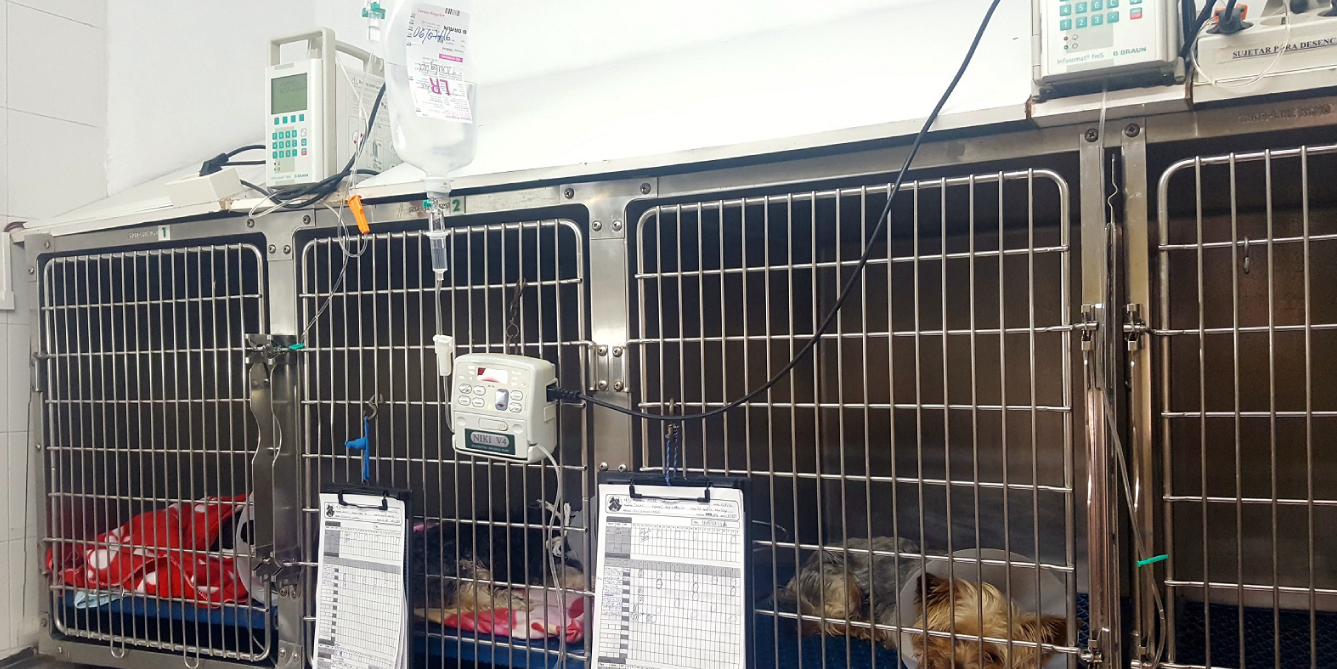 Every patient needs a type of care very specific, that is why our "hospitalization service", It consists of facilities organized by sizes and species, separate the animals affected with infectious diseases of the rest, with all the comforts possible (video surveillance, air conditioning, heating and outdoor patio). The animals are monitored the 24 hours of the day for personal qualified, in order to meet all the demands and needs of our patients.
Many of those patients that are served as first visit in other consultations veterinary and that need care intensive, are referred to our hospital for their follow-up and monitoring continuous.
Thanks to the infrastructure, art and technology professionals that we have, patients receive the necessary care at all times. If surgery is done, the postoperative period is essential so they recover faster and more secure way.
Our team has the training and experience necessary to provide the correct treatment to animals that become our hospitalization service.
We are committed to offer a service of intensive care to all patients with the highest quality, taking into account that with certain frequency, the life of an animal depends on to detect in time any kind of variation within its clinical evolution. Continuous monitoring allows us to assess their clinical status and adapt treatments according to the evolution.
We provide a service 100% Professional, both in curative medicine as a preventive, in this way we can detect any kind of pathology that may result in problems of animal health until this go to more or to appear complications.