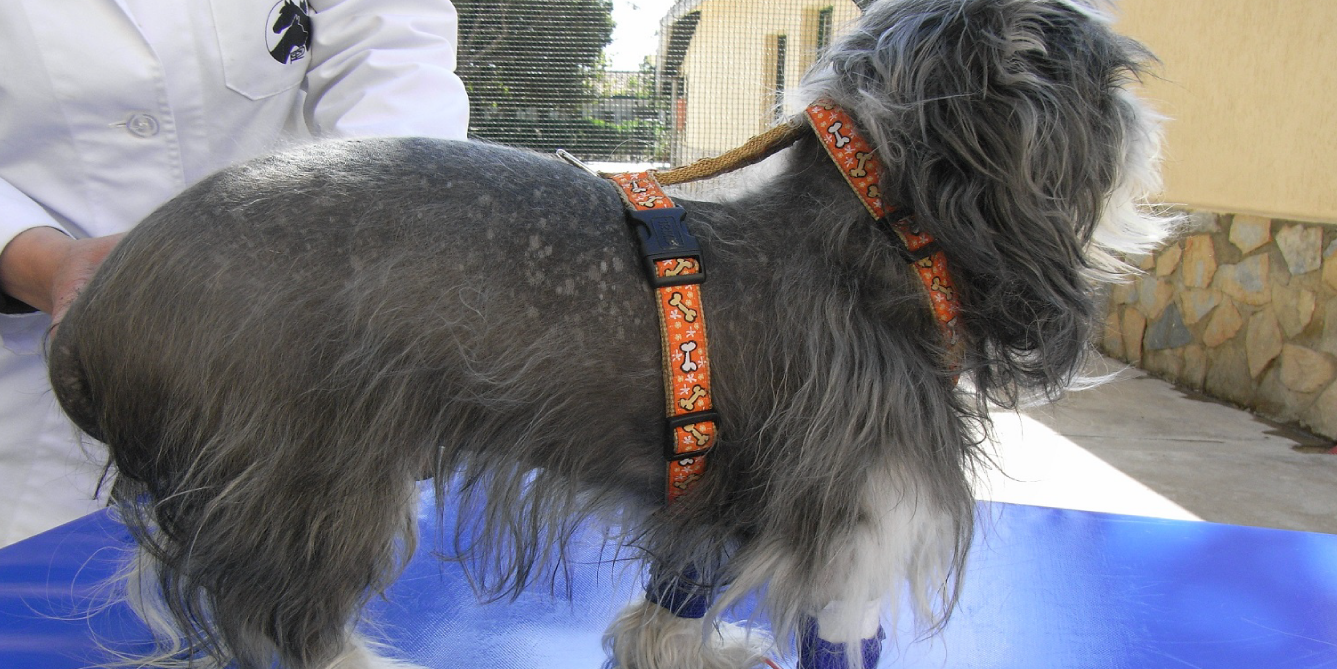 Skin disorders are one of the main reasons to go to the vet since there are many diseases that affect directly and indirectly to the skin, reflecting the internal health of our pets.
Experience and further training of our vets in this field and the complementary diagnostic means allow to diagnose and apply the treatment best suited to this type of alterations.
Just as in medicine human, Dermatology is our pet skin conditions. Various studies reveal that today the dermatological problems are one of the main reasons to carry a pet, both dogs and cats, to a veterinary clinic.
Sometimes is a major challenge for the veterinarian and pet owner because there are sometimes difficult to detect intermittent pathologies. On other occasions manifested some injuries that take quite some time to disappear and even look at a glance.
The main objective of Dermatology is to locate the problem, to carry out different tests as scrapings, Pap smears, crops, allergy testing, biopsies, etc. In this way you can set specific treatments for diseases that affect the skin of dogs and cats.
Dermatological problems are more common in cats and dogs from what you might think, It is to carry out a periodic review of your skin to know what your State and if the pet has a prone skin undergo any kind of condition.
So preventive measures can be taken so that there is no any dermatological problem facing the future.