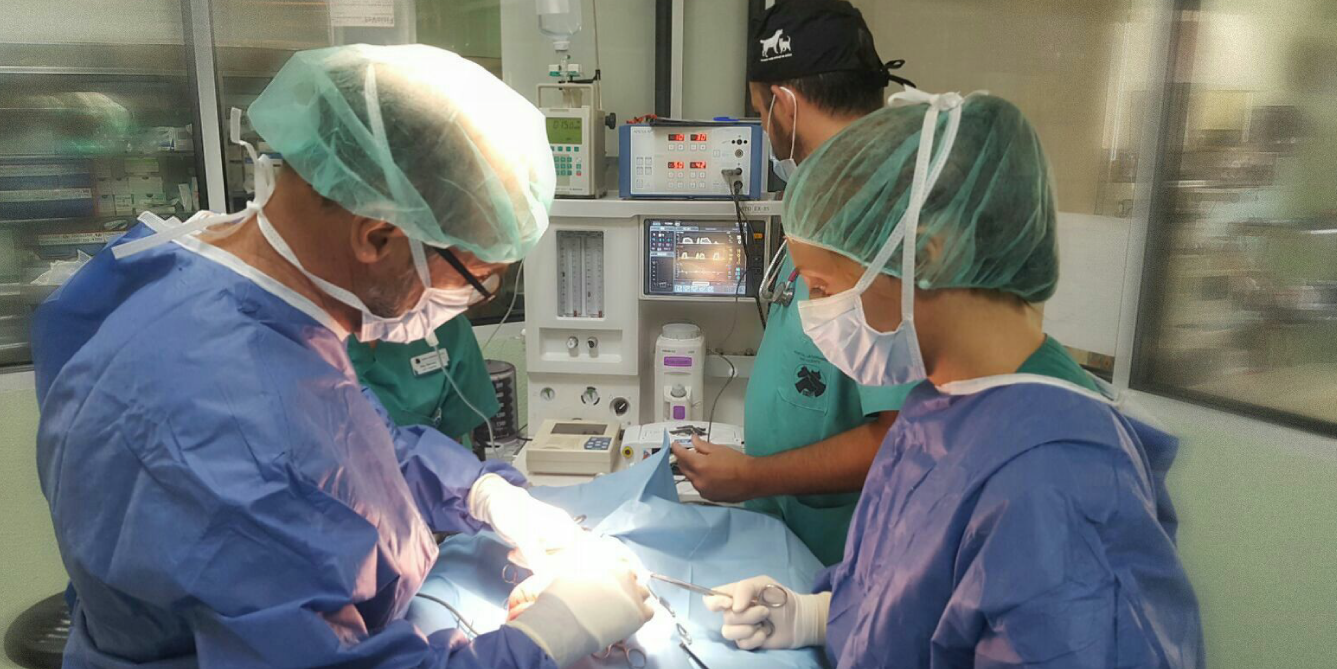 In our clinic we have not only a team of highly qualified professionals, but with an infrastructure of the highest level for any operation of veterinary surgery. Thanks to this, your pet will receive the treatment they need according to their pathology, offering them maximum guarantees.
In veterinary surgery referred to many kinds of different interventions. Among them are the surgeries simpler such as sterilizations, and surgeries more complex and specific as in the case of hip dysplasia. Minimally invasive surgery is also performed, decreasing the complications generated large incisions.
Veterinary surgery, always with maximum safety
All operations that are performed within the veterinary surgery is often done under strict conditions of asepsis and safety, as well as the use of the anaesthetic techniques more effective and accurate for each kind of intervention.
At all times, your pet will be controlled thanks to the most modern techniques of monitoring, What makes together with the intervention of the professional optional, your dog or your cat, is in the best hands.
In many of the surgical interventions, the patient receives medical discharge the same day of surgery, Although there are times where you will need specific veterinary care during a time, until you receive a medical discharge.
In addition, so that everything goes to ask for mouth, before each surgery, the mascot is subjected to different preoperative check-ups to identify a pathology that may pose a risk in the intervention.
These check-ups give veterinarians a precise reference of what is the condition in which the animal is. In this way you can create a custom protocol for anesthesia to make it the most effective for each animal.