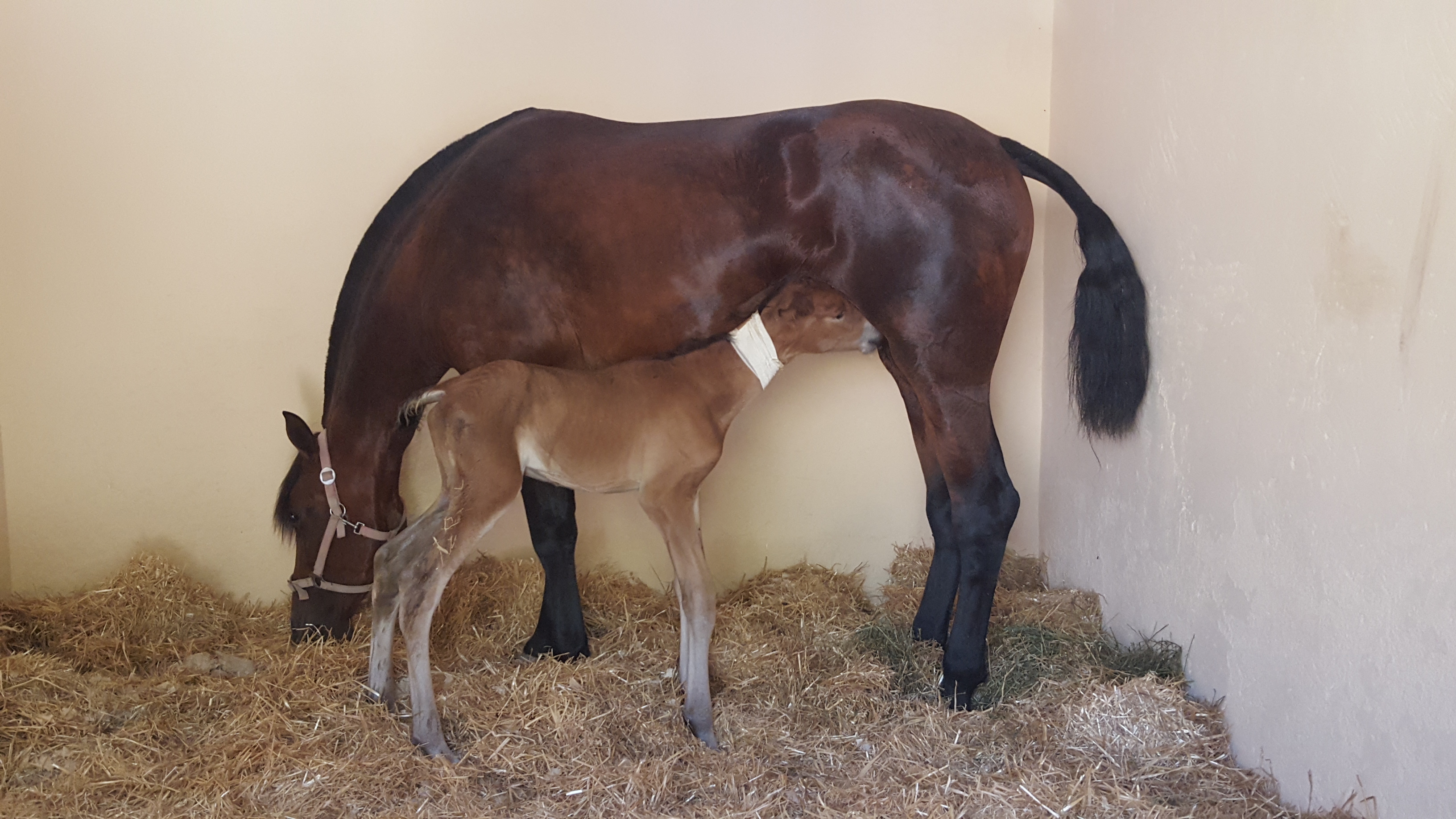 The attention fast and intensive of them problems of the Colt newly born is essential to save your life.
Have with staff specialized in the care and diseases of the Colt newly born. We have the means to establish intensive treatments to the foals that need it urgently. We have also been treatments focused on problems in the navel of the horse, joints (Arthritis) or digestive problems (colic).
We carry out breeding programs, artificial insemination with semen (fresh, chilled or frozen), diagnosis of gestation and control of the cycle breeding of the Mare.
We offer particular advice for the care of the pregnant Mare, measures of handling and vaccines to minimize the appearance of births complicated and Colts infants weak.
In the case of complicated births, We offer spacious and comfortable blocks, supervised and monitored by video surveillance the 24 hours a day.